Our ambition? To drive up standards of customer satisfaction by focusing on service excellence.
As we believe this is the only way to provide consistently better standards of cleaning to our customers. Our service is powered by our people and we want to represent all that is good in commercial cleaning. Starting with redefining Employment, Training & Service Delivery and we are only able to do this with our unique business model.
OUR SERVICE MODEL
Bespoke is driven by a team of specialized individuals responsible for each part of the many roles of the Area Manager. The benefits of our process are that we operate a centralised and better resourced structure to deal with any issues that arise. We have the capacity to deal with this in an organised and efficient manner as well as provide an accountable individual who is committed to following this up to completion.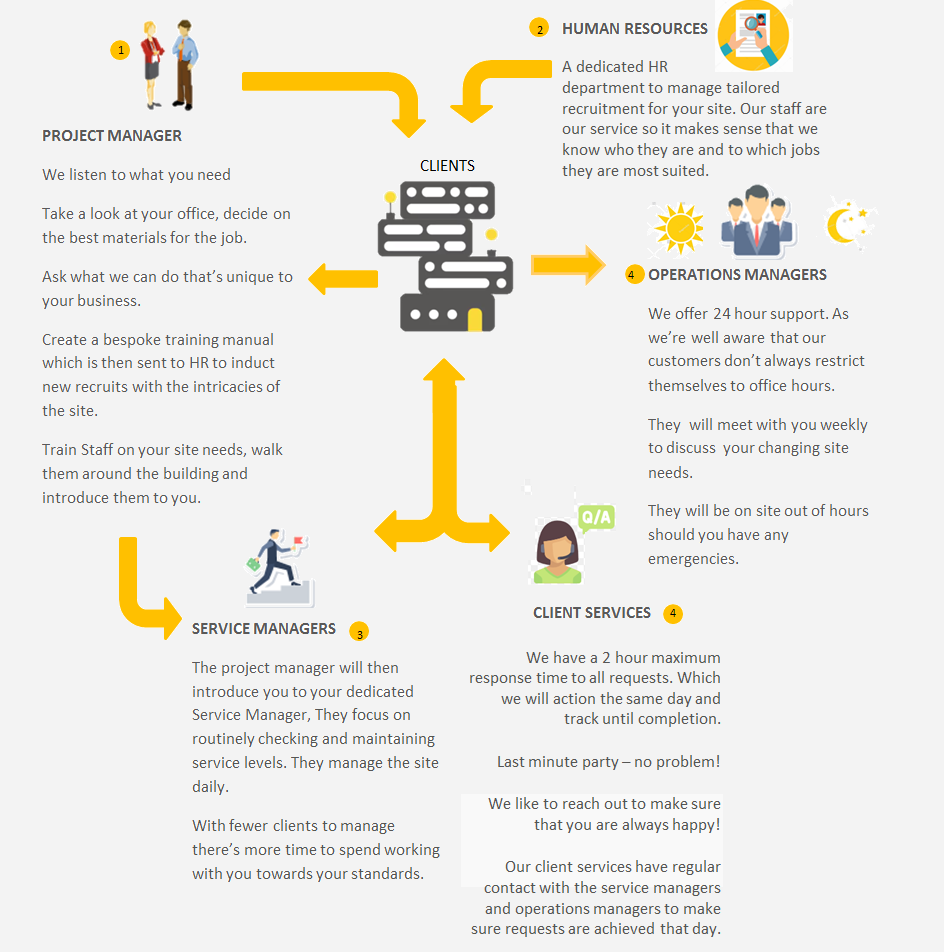 VS.

THE INDUSTRY APPROACH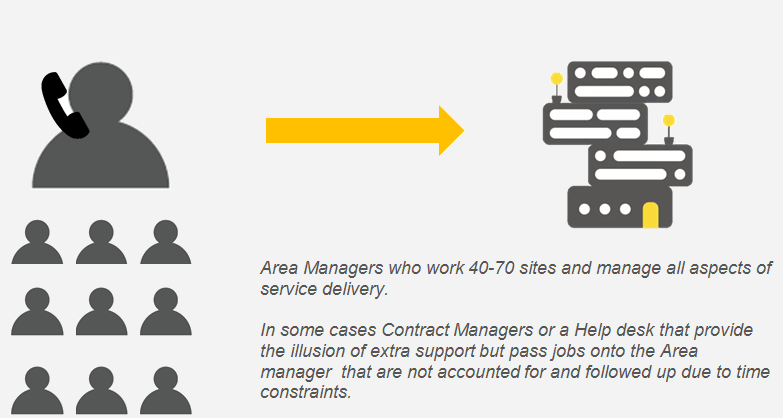 LIVING OUR VALUES
At Bespoke we want our cleaners to have a life as well as a livelihood.
That is why we:
Are a Living Wage Employer
Invest in training, management and development
Don't do zero-hours contracts
Run Inclusive employment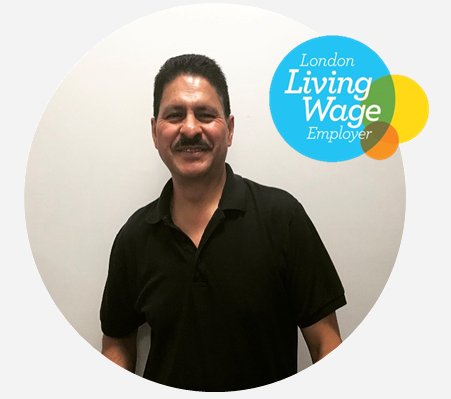 " I feel Bespoke appreciates and supports me by recognizing that my hard work deserves a fair wage. It's expensive to live in the UK and it allows me to support my family and not have to worry about money." - OMAR

Our service and our people are one in the same we believe in investing in their futures and in turn securing a sustainable high level service delivery to our clients, we do this by providing them with a salary above minimum wage independently calculated so that they are able to live in London and support themselves.
To Read more about Omar and what the living wage can do for your business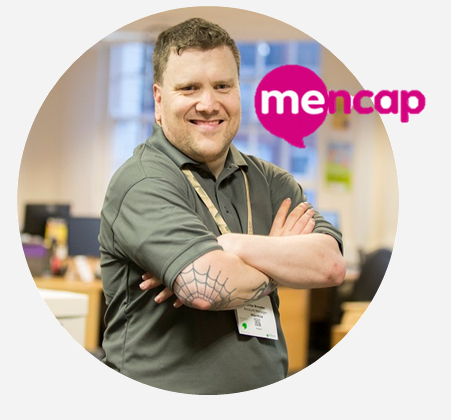 We believe in providing a gateway to employment for those who are unable to find work.

Our partnership with Royal Mencap means that we job match our opportunities with Mencap candidates and provide them with diverse training development programs to help them grow in their roles.
We are proud to challenge the misconceptions that people have about employing people with a learning disability. We are committing to an open culture of team work and collaboration.

Read more about this work in action




We have recently begun work with 'Working Chance' an independent charity that supports and places women leaving the criminal justice and care systems in employment.